Our Clients Say We're Their #1 Expert
Extreme Hoarding Cleaning, Cleanout & Disposal Companies In Oshawa & Durham Region
The Only Things We Leave Behind Are Satisfied Clients!
We'll Make Your
Hoarding Cleanup

Easier For Everyone.
Our experience and non-judgemental approach makes us the perfect fit.
We understand the complexities surrounding hoarding behavior and know there is always a lot more to each situation than just the cleaning part of it.
In addition to our professional hoarding cleaning, removal & disposal services, we also work closely with a support team of experts and are equipped to handle all levels of hoarding.
As needed, we'll offer you additional connections to assist with the recovery process.
As your hoarding cleaning specialists, we're here to help walk you through this challenging time with start-to-finish services that will make it easier for everyone involved.
We Are Your
Extreme Cleaning Services

Specialists!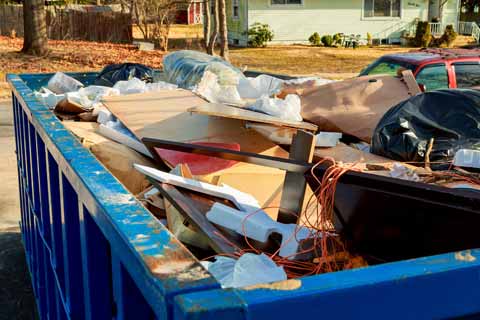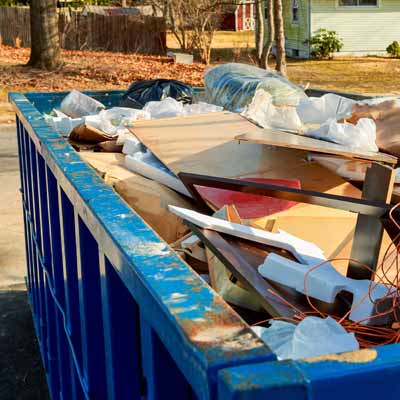 Call Us Now To Schedule A Free, On-Site Evaluation:
Our
Approach & Experience

Are What Make Us Successful
We Offer A Lot More To Our Clients Than Just
Hoarding Cleaning & Disposal

Services
We find that a lot of our hoarding clients – along with their families – can benefit from additional supports and we have the types of trusted connections needed to offer them.
Do You Need
Help With A Hoarding

Situation?
If you know someone who would benefit from having a professional hoarding cleaning company come in, please do not wait until the situation worsens before calling someone.
Call us today and let's get started:
With Junk Runners, You'll Get Start-To-Finish Hoarding Removal, Disposal, Cleaning & More!
All items will be removed from the premises, bagged, secured & placed into our bins or trucks.
We'll properly dispose of the items by way of donations, recycling depots and the transfer stations.
Once everything has been removed, we can properly clean, sanitize and restore the premises.
We'll help to connect  you with community supports to continue with the healing process.

Here Is An Example Of
How We Work

With Our Clients
Even in the most extreme hoarding cleaning cases, we will go through all of a client's belongings and help them to keep what matters most.
This can be challenging, as many hoarders prefer to keep everything and claim that every single item in the home holds particular significance to them.
As there are usually thousands of such items to sift through, this can obviously impede progress and requires extra time.
To that end, we understand this is not a simple process and that these things – while perhaps trivial to most of us – are very real to them and that some empathy and patience will go a long way.
We usually start the relationship by gaining the hoarder's trust and then slowly move-on to having them agree to part with some less sentimental items and gradually move up to the more cherished items.
We also spend some time assessing what really is important in their lives and try to ensure that those items are kept. It's very easy to assume that everything in the house 'needs to go' and we try very hard to help people keep that connection with their valued property and items.
Photo collections and jewellery are two of the more obvious examples, but there are more and we do our best to identify and keep an eye out for them while we are removing items from the home. 
The 5 Degrees Of
Hoarding Behaviour

Include:

This stage of the hoarding cycle is where there are early signs that a problem may be developing, but isn't at the point where intervention is needed.
For example, the doors and stairs aren't blocked, the overall clutter isn't too bad, there are no excessive odours, etc.

At this stage, things are getting worse and it becomes apparent that a more significant problem is developing.
Now we see that one or more exits are blocked by clutter and/or debris, the HVAC may not be working properly (or at all), you can smell pet odours, minimal housekeeping occurs, kitchen is dirty, garbage is overflowing, there's visible evidence of rodent and insect activity, etc.

As the hoarding progresses, everything worsens including things normally being stored indoors beginning to move outdoors (like TVs, couches, appliances, etc.).
Household pets may not be cared for, rodents may be present, stairs are now blocked by clutter and a room or two may now be unusable due to excessive storage.
The premises will most likely be dusty and dirty, the smell of rotting garbage and leftover foods will begin to overwhelm the environment and dirty laundry will begin to pile up in various places.

As things worsen, structural damage to the home progresses and occupying the premises becomes dangerous.
At this point, all attempts at cleaning have been abandoned. With visible mold and mildew buildup, plugged toilets and sinks, dirt, garbage, rotting food and virtually no space to move freely.
The progression leads to local wildlife, rodent and insect infestations, bed bugs and lice, hazardous and flammable materials being stored inside and worse.

This level represents the most extreme hoarding cases and requires maximum effort with regard to removal, cleaning and disposal services.
Not unlike the representations we've seen on television (Hoarders), this is where you start getting into things such as unsafe structural damage, holes in walls, disconnected water and power, plumbing problems and more.
You may also see rodents and other pests and insects are in plain sight.
Utility areas like the kitchen and bathrooms are too cluttered and no longer usable and the smell of human feces, rotting food and other garbage is overwhelming and becoming too toxic for habitation.
Hoarding Cleaning Services • Oshawa, ON • Durham Region • Extreme Cleaning
Frequently Asked
Questions
Call Us Now To Arrange A Free, On-Site Evaluation
Located in Oshawa, Ontario, we are on Labrador Drive, just south of Belvedere Avenue.
If you are driving east along King Street (Highway 2), continue past Grandview Street South and your next right turn will be Rockcliffe Street.
Turn right (south) on Rockcliffe Street, then right again (west) on Belvedere Avenue and then left (south) onto Labrador Drive.
If you are driving west along King Street (Highway 2), continue two streets past Townline Road South to Athabasca Street.
Turn left (south) onto Athabasca Street, then turn right on Belvedere and drive two blocks to Labrador Drive. Turn left (south) onto Labrador Drive.
Local landmarks include a McDonald's, Wal-Mart and Harvey's restaurant.
You can take the King Street Eastbound bus (902) to Rockcliffe Street or the Westbound (92) bus to the stop at Athabasca Street.
The eastbound Rockcliffe Street bus stop ID is: 1198.
The westbound Athabasca Street bus stop ID is: 1134.
Please visit the Durham Region Transit website's schedule page for routes, fares and times.