We Offer Up-Front Junk Removal Pricing Without Any Surprises Or Upselling.
The quote we give you will be the total amount you pay. Period.
Don't be misled by any junk removal pricing that includes additional fees and surprise costs.
Once we confirm what will be involved with your job, we'll give you a firm quote that we will honour, every time.
With Junk Runners, you're covered.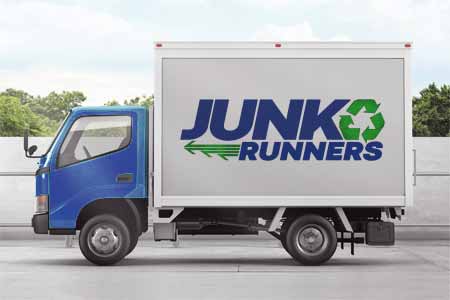 Our
Minimum Load Charge

Is
Pricing For
Regular Household Junk

Items
We offer standard pricing for general household junk that is based on the size of the load.
Please see size examples below.
Quotes For
All Other Junk

Items
The Following Items Will Need To Be Inspected Prior To Issuing Quotes.
We will arrange for you to send us a photo of your items.
We cannot give a quote on construction or renovation debris until we have a chance to inspect and confirm how much material there is, the weight and amount of time it will take to load and unload.
We cannot give a quote on piano removal & disposal until we have a chance to inspect the environment for such things as access, stairs, weight and if it will need to be taken apart prior to being moved.
We won't be able to quote you on a hot tub removal and disposal job until we know how big it is, what it is attached to, the type of access we have to it and how long it will take to disassemble and load.
Unfortunately, hoarding and extreme-cleaning jobs vary greatly in overall scope and it would be impossible for us to offer you an accurate quote without physically seeing the area in person first.
Call Us For A Fast & Free Quote.
Take a minute and call us toll-free to discuss your project, get a pricing quote and set up a time for us to come out.